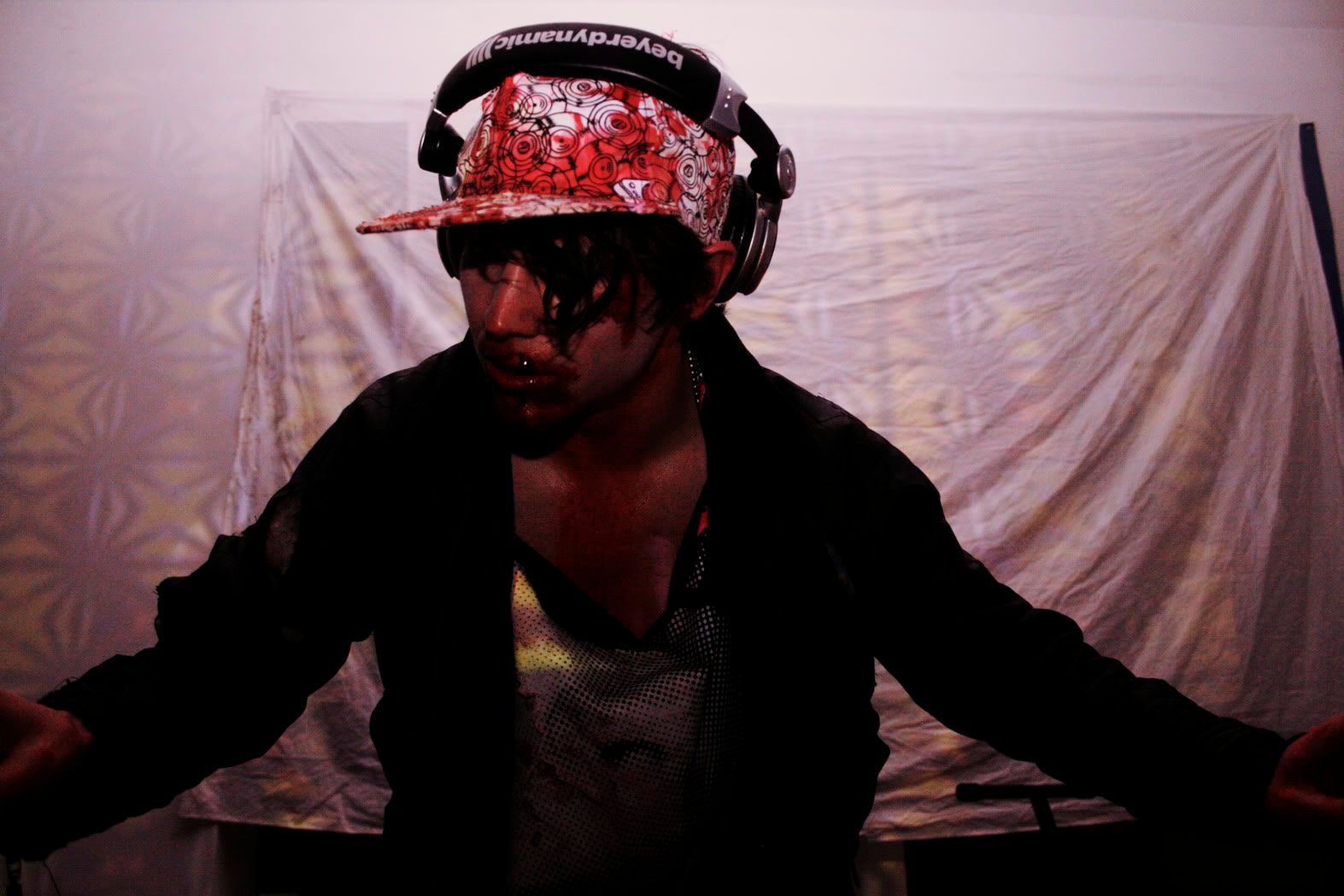 Gobs The Zombie is the name...most "interesting" set I've seen in awhile.
I walked in with SXNDRGS and obviously by passed cover charges and all that, considering I'm the official photographer, ya know.
I was feeling Gob The Zombie, he was playing some epic tunes and had this whole stage act that included a projection system broadcasting videos he produced himself (from other content), a couple girls dressed as some creepy I-don't-know-what's with blood running down their chins and plenty of strange gadgets.
"Hey, mind if I take your photo?"
"Go ahead"
"Hey by the way, why are you guys dressed like that?" I couldn't understand what they were saying because the music was so loud but I later relized they were part of the performance.
To be honest, Gob The Zombie went on a little long. As a matter of fact he pushed everything back an hour, which wasn't a big deal except SXNDRGS was anxiously awaiting to perform, plus we could have left the crib atleast half n hour earlier and had some more Vodka.
Gob's set was all over the place. He was playing bangers, then hip hop, then crazy hard core trance, it was wicked.
At one point he brought out all these fake bloody body parts and handed out small plastic bones.
It was all very over the top for me but I liked how he put his heart into it and really came up with some original ideas, good looks on carry that crowd over for SXNDRGS!
Check out Gobs The Zombie via his
MYSPACE PAGE
!
Keep in touch brosoff.
The Popular Guru